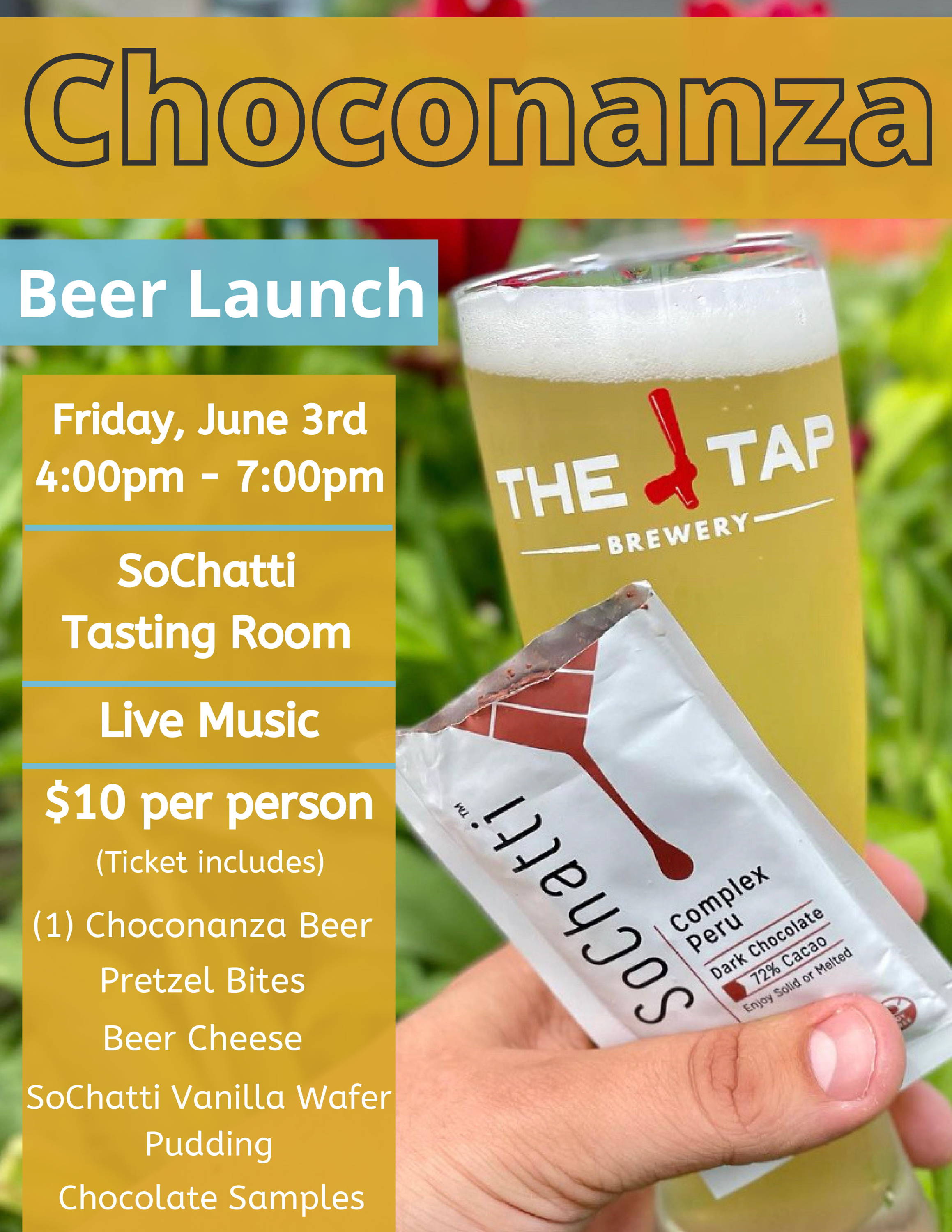 Tickets only available for purchase via walk-in
Join us in launching the new Choconanza beer from The Tap!
Event Date: Friday, June 3rd
4:00PM - 7:00PM  

There will be live music and many other festivities. Tickets include (1) Choconanza beer, pretzel bites, beer cheese, SoChatti vanilla wafer, pudding, and chocolate samples.
Tickets are nonrefundable.